Japan Society, in New York, is proud to present the newest (and 7th) Globus Film Series, Into the Shintoho Mind Warp: Girls, Guns, & Ghosts from the Second Golden Age of Japanese Film.
This series provides a retrospective of 8 impossible-to-find cinematic gems, produced by iconic genre film studio Shintoho. Curated by renowned film critic Mark Schilling, this retrospective features rare (and raw) selections from the Nudes! Guns! Ghosts! Retrospective, part of the 2010 Udine Far East Film Festival. Highlighting flamboyant, unique and unpredictable film works, Into the Shintoho Mind Warp is a showcase of the legendary studio's best titles from the late 1950s to the early 1960s.
Founded in 1947 by employees of the Tokyo-based Toho Company during strike action (its name means "New Toho"), Shintoho promptly established itself as one of the major entities of the second golden age of Japanese cinema, specializing in low- (or no-) budget productions that have become absolute cult classics. Shintoho produced over 500 features during a 14-year period, spanning a wide variety of genres from crime-thriller series to the youth films and exploitation films known as ero-guro (erotic grotesque).
Japan Society's 2013 Globus Film Series Into the Shintoho Mind warp: Girls, Guns & Ghosts launches on February 27th with a reception featuring the Japanese soul band Neo Blues Maki and runs until March 10th.
The rare films are:
The Ghost Story of Yotsuya
The Ghost Cat of Otama Pond
The Horizon Glitters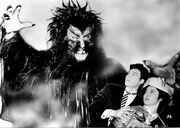 Vampire Bride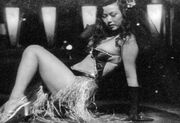 Flesh Pier
Death Row Woman
Revenge of the Pearl Queen
Yellow Line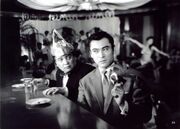 Come check it out! For more information visit: http://www.japansociety.org/film