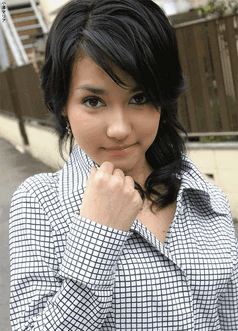 Maria Ozawa (小澤マリア, Ozawa Maria, born January 8, 1986), who used the name Miyabi (みやび, Miyabi) early in her career, is a Japanese adult video (AV) actress.
Personal life
[
]
Ozawa's hobbies include cooking and watching AVs on her flatscreen television set. She also enjoys playing video games, and owns a pink Nintendo DS Lite, and a pink PlayStation 2 console. Ozawa has been fairly open about her private life granting several interviews and keeping a very detailed text and picture blog of her life and activities dating back to October 2005.
During a 2007 interview, Ozawa reported that her interest in the AV industry remains high, and her video cabinet contains nothing but AVs. She makes a good living from the industry, living in a mansion (a high-class apartment) with a US$1,682-per-month rent, and earning a minimum of $8,000 per month. However, while she says that she would quit the industry only if she is forced to do something else, she would try to prevent a friend from beginning work in the AV industry. Ozawa's family and friends are against her chosen profession in spite of her apparent pride in her work. When she brought several of her videos home to show her parents, they refused to watch them and told her to get out.
Profile
[
]
Birthdate: January 8, 1986[1]
Birth location: Hokkaidō, Japan
Measurements: 88(E)-58-86(cm) / 35-23-34(in)
Height: 1.62 m / 5 ft 4 in
Weight: 48 kg / 110 lb / 7.6 st
Eye colour: Brown
Hair colour: Black
Blood type: A
Ethnicity: Japanese and Québécoise
Alias: Miyabi
External links
[
]
Notes
[
]